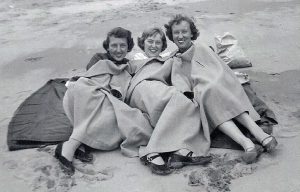 It's a time-honored tradition: passing along stories from one generation to the next. John Peel – Life Preserver can make sure your valuable family legacies aren't lost to time. In the personal history business since 2015 and having crafted stories about people since the 1980s, Life Preserver has the experience and skill to create a treasured book you'll enjoy now. Family members will treasure it for generations to come.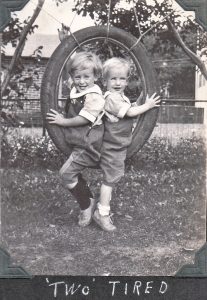 "I couldn't be happier with how this all turned out. My mom had a great time and is very pleased. So thank you!" – Cathy Roberts, who hired Life Preserver to write the story of her 80-year-old mother's life.
See more testimonials.
Life Preserver focuses on family and personal histories, but can also document a special family trip or occasion. And if your business is looking for a historical biography, I can do that too. For more on that, check out what else I do. 
For a more detailed explanation of the steps involved, check out how the process works. 
So welcome to the site and please have a look around. If you're not familiar with my work, check out samples here.
If you're starting some research, check out these resources.
"One of the saddest sentences I know is, 'I wish I had asked my mother about that.' Or my father. Or my grandmother. Or my grandfather. As every parent knows, our children are not as fascinated by our fascinating lives as we are. Only when they have children of their own – and feel the first twinges of their own advancing age – do they suddenly want to know more about their family heritage and all its accretions of anecdote and lore. 'What exactly were those stories my dad used to tell about coming to America?' 'Where exactly was that farm in the Midwest where my mother grew up?' " – William Zinsser (1922-2015), American writer and teacher.