John Peel has spent 30-plus years in the writing and editing business, mostly at newspapers in Iowa, Wyoming, Florida and Durango, Colorado. From 1998-2015 he wrote a weekly front-page human-interest column; that allowed him an insight into the lives of countless people, from the 90-year-old grandmother who swims every morning to the local restaurateur from a tiny, backward Himalayan village to the man who illustrated for Walt Disney. His business John Peel – Life Preserver, launched in 2015, allows him to go into even more depth with each subject, and to create fun and interesting biographies of varying lengths.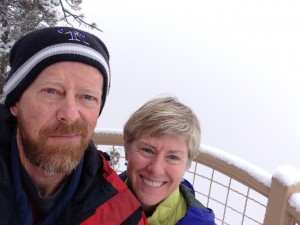 He has published books about hiking and mountain biking in Southwest Colorado, and has written two novels.
Along the way he's learned to take excellent photos and even produced a few short movies for friends and family. He's presently serving on the board of the Southwest Colorado Genealogical Society. He's eagerly putting these skills and interests to work in his new venture, John Peel – Life Preserver.